Elite Level UP
Mentorship & Education
Emily Marasco, Owner of The Studio at Elite Feet is excited to bring you education opportunities launching Elite Feet Level UP Mentorship & Education! We are also partnered with Centre for Beauty, PodoSafe, Erica's ATA, LCN, SaSha' and more to offer a wide range of products, tools and overall business courses.
Connect socially with her and show some love with a like, comment, follow, and share.
Emily has over TEN thousand followers on instagram with over one MILLION views on her educational videos. She is an advocate for the nail care community when it comes to raising the standard for nail care and professionalism.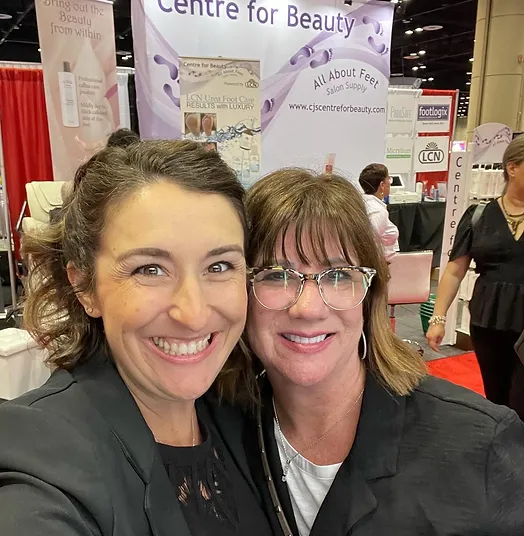 Emily has been working with CJ, owner of Centre for Beauty, for years and works closely with the majority of the foot care products she offers. She works side by side with CJ at events such as the Nail Tech Event of the Smokies & Premeire International Beauty Events. Emily is available at these events both in the classroom as well as offering hands on demonstrations of a large variety of foot care techniques and product application.
**Check out dates of in person shows and education below.**
**Affiliate code: Elite20 for FREE shipping on your first order with CJ at Centre for beauty 
Emily is an educator, affiliate and industry advocate with Erica's ATA for safe pedicuring when it comes to efiling. She is constantly sharing her passion and techniques for advanced efiling behind the chair such as diabetic pedicuring, thick and rough callusing, waterless pedicures and more.
**Affiliate code: Elite10 for 10% off EVERY order with Erica's ATA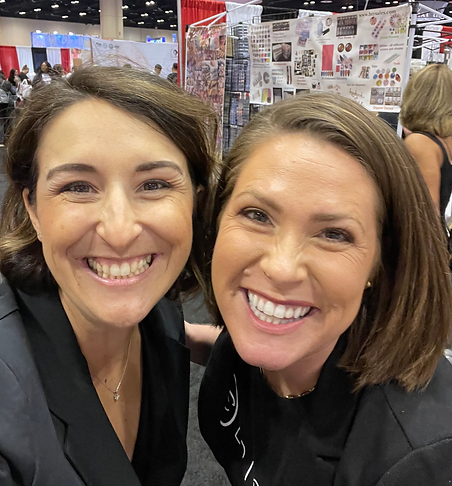 Elite Level UP
Mentorship & Education
Customized Education & Curriculum with Emily
The Elite LEVEL UP training is designed and customized to inspire you in your career as well as to help you have the necessary tools to reach the next level in your business.
This training is personally tailored to fit the needs of anyone looking for mentorship. There are four different categories within the Elite LEVEL UP Mentorship:
– Group Trainings on Site, in Person –
This is recommended for owners who want to train their entire staff or for a group of individuals wanting to learn the same topics. Highly recommended for certificate of completions in hands on technical learning.
– Group Trainings Online via Zoom –
This is an easy way to cover several topics and trainings with more than one person
– One on One in Person –
Some individuals need that face to face attention and training. This Elite LEVEL UP mentoring can be facilitated either at The Studio at Elite Feet (located in Port Orange, FL) or at your place of business for optimal convenience. This is the best option for Elite Pedicuring Certificate of Completion as well as hands on techniques such as massage, efiling and more.
– One on One Zoom –
The easiest way to change the future is by starting today. Begin your journey by setting up a one hour individual zoom session. Zoom sessions are designed to be quick and easy but full of impactful information specifically for you and your business.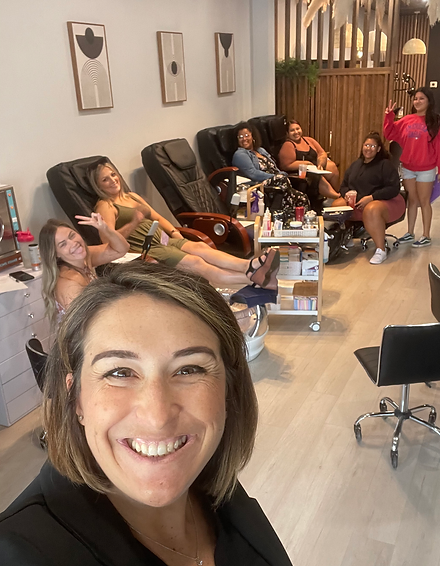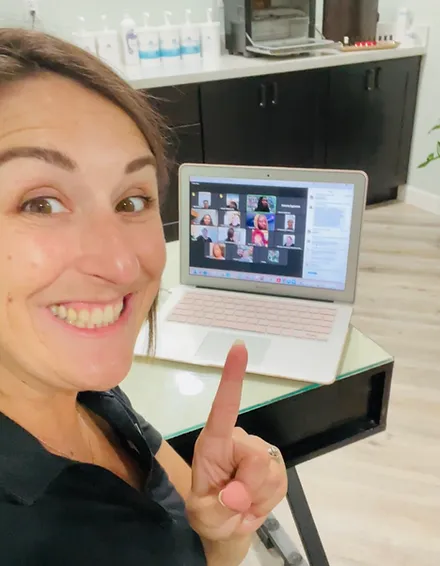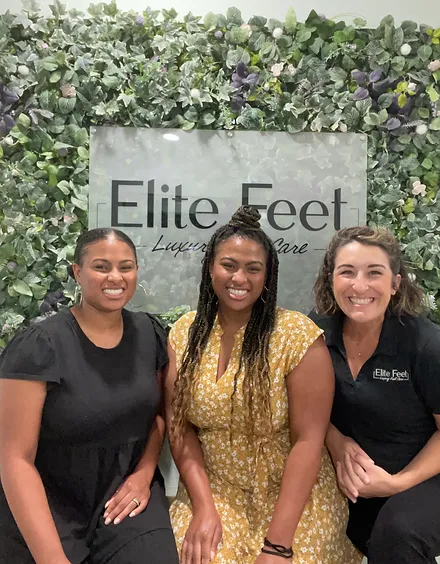 Elite Level UP 2023 Dates

June 3rd – In Person – Daytona Beach, Florida – Certificate of Completion in Elite Pedicuring with Emily Marasco
Elite Feet & Studio is excited to finally announce a hands on class working directly with Emily learning her pedicuring techniques and practices. Upon completion of this course you will receive a Certificate of Completion in Elite Pedicuring as well as an Elite LEVEL UP Success Workbook. *Class will be maxed out at 6 attendees. It WILL SELL OUT! Click on link below to book*
June 4th & 5th – Orlando, Florida – Premeire Orlando International Beauty Event
Premeire Beauty Event is a trade show that gathers venders, educators, influencers and attendees alike to shop, learn and love the energy we receive from this industry. Emily will be working with CJ at Centre for Beauty offering demonstrations of many foot care products and tools such as LCN UREA and Sa'sha' Callus Treatment. Tickets are required for admission to the show but education with Emily at the event are free!
June 26th – LIVE Group Zoom Session – Sa'Sha' Callus Treatment Advanced Techniques
Wanting to achieve amazing before and after callus work with ease? This is the perfect class for anyone wanting to learn everything about Sa'Sha' Callus Treatment. We will learn about how and why the product works so well in addition to tools that are recommended to use with this product.
July 9th – Gatlinburg, TN – Nail Tech Event of the Smokies
The Nail Tech Event of the Smokies is trade show like no other in the way that it was created to be all about nail techs. It is the only USA nail show that is solely open to licensed nail techs. It is not open to the general public, influencers, or non licensed nail lovers. Tickets are required for admission to the show.
July 24th – LIVE Group Zoom Session – LCN Urea Pedicure Products
This online 60 minute class will teach you about each of the products in the LCN Urea Line that is used at Elite Feet & Studio. You will learn the behind the scene techniques that Emily uses in every pedicure. This is the perfect class for someone starting out with the LCN line or is wanting to know more and how to market this type of service. *Live zoom sessions normally sell out. Don't wait to book
July 31st – In Person St Pete, Florida – Efiling Pedicure Techniques
In person Efiling pedicuring class at Centre for Beauty. This class includes a new LCN efile as well as bits for pedicuring. It will cover efile basics to start and finish with advance techniques such as thick callusing and overgrown nails. *Seats are limited!
August 28th – LIVE Zoom Group Session – How to go from Basic to Elite?

As one of my own mentors have said before, "A pedicure is a pedicure, is a pedicure." so what makes you stand out? In this zoom, Emily will talk about how she built her brand and reputation. She will mentor in many of the ways that you can start to grow your business not just your passion or hobby.
September 25th – LIVE Zoom Group Session – Business: Creating Your Service Menu with Ease & Success
This is the most requested and perfect class because we will teach how to create and perfect a service menu. Don't reinvent the wheel. Design a list of services that is easy to understand and encourages more sales.
Get More Information on
Elite Level UP Mentorship/Education
Fill out form below with any requests & we will reply in 2-4 normal business days
Elite Feet Affiliates 
Elite Feet is affiliated with and offers training from her experience with following companies: Centre For Beauty, Erica's ATA, SaSha' Callus Treatment, LCN, PodoSafe